After many requests for a new and updated Panzer Ace t-shirt design, you can now got hold of a number of items courtesy of Society6. From t-shirts and tote bags to stickers and wall clocks, you can now find them here.
There will be a number of designs, featuring stylised portraits of Michael Wittmann, line drawings of the Tiger I, turret numbers and maps. This page will be updated as new designs are created and new items are added to the catalogue. Unlike the one t-shirt design before, there will be a wide range of interesting items and wonderful gift ideas.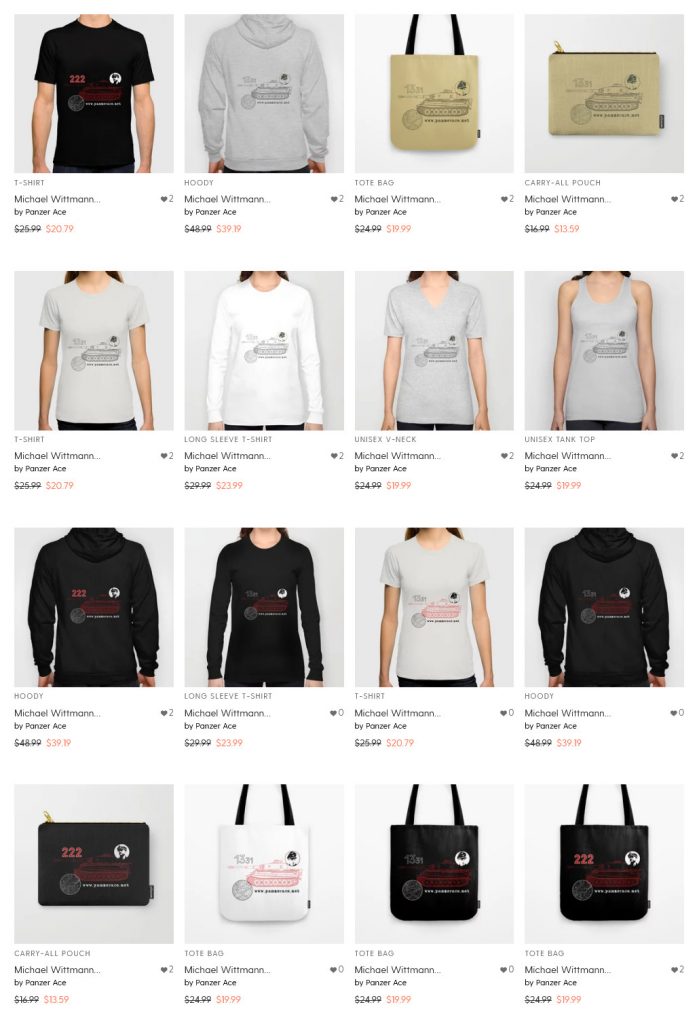 Watch this space for further details, and check out the Panzer Ace catalogue at Society6 for item additions and updates.